Program
•
Curriculum
Pre-Kindergarten
Kindergarten
Grade 1 Curriculum
Grade 2 Curriculum
Grade 3 Curriculum
Grade 4 Curriculum
Grade 5 Curriculum
Grade 6 Curriculum
•
Religion
•
Music
•
Accelerated Reader & Library
•
Athletics
•
Early Birds & Beyond the Bell
•
Bus Transportation
•
Guidance
---
Grade 2 Curriculum


Mr. Heath Miller
hmiller@stthomasbedford.com

Math: Saxon Math Series-It builds upon the first grade curriculum. We do addition and subtraction. Multiplication is also introduced in 2nd grade.

Science: Scott Foresman Science-Focus on life science topics such as plant life and animals including dinosaurs as well as force and motion.

Social Studies: Silver Burdett and Ginn Social Studies-Different types of communities are focused on throughout the year. We also discuss current events as they affect our daily lives.







Mrs. Angie George
ageorge@stthomasbedford.com

Reading: Houghton Mifflin Reading Series for our grade level.

Phonics: Saxon Phonics Series-It builds upon and expands upon concepts introduced in 1st grade. The concepts aid in further development of the student's reading skills.

English: Macmillan English-We focus on nouns, verbs and adjectives and use in context throughout all subject areas.

Spelling: Houghton Mifflin Spelling and Vocabulary Series-Organized to reinforce concepts taught throughout English, reading and phonics.

Handwriting: Zaner-Bloser handwriting-Review of manuscript and focus on mastering cursive handwriting skills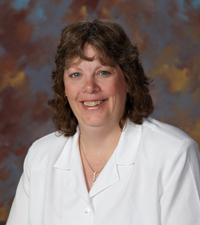 Mrs. Marie Jorkasky
mjorkasky@stthomasbedford.com

Religion: Jesus Our Life textbook-Focus on and reinforce topics introduced in First Grade. Main focus during the second semester in on First Reconciliation and First Communion preparation.











Mrs. Nancy Mickey
nmickey@stthomasbedford.com

Mrs. Nancy Mickey teaches music, art, and gym.